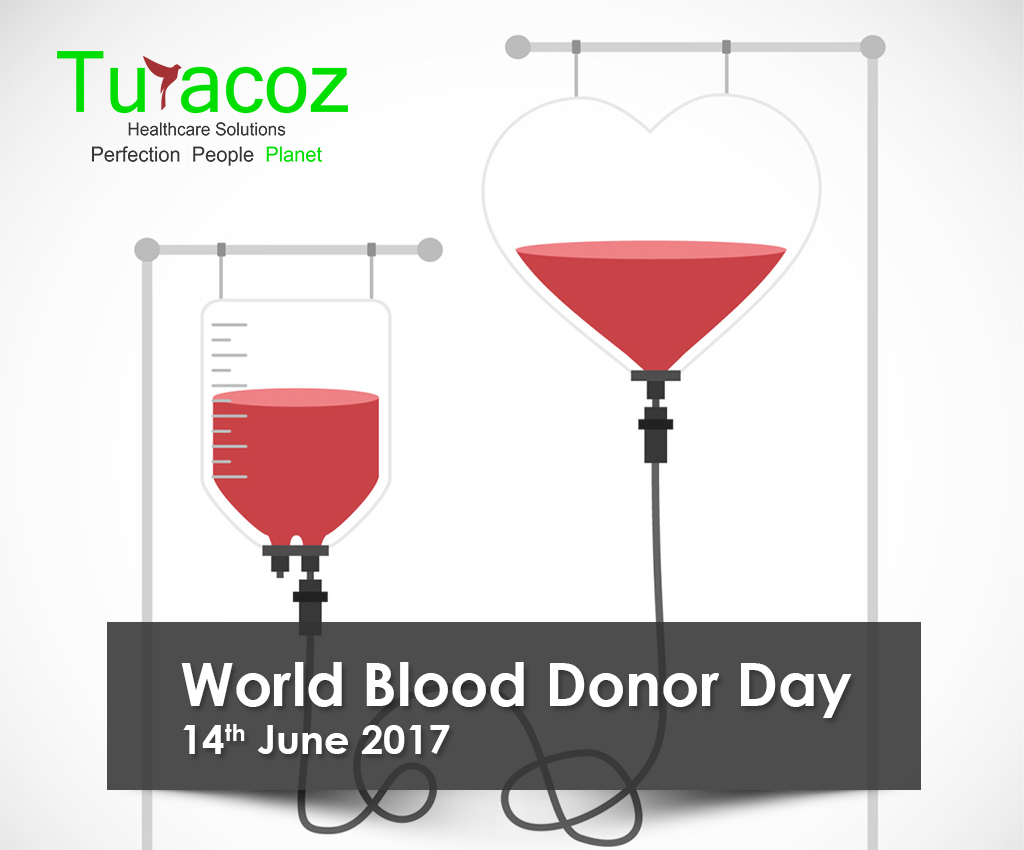 Nations around the globe celebrate World Blood Donor Day (WBDD), every year, on 14th June. The event was established in 2004 not only with the purpose to aware people about the importance and necessity of safe blood and blood products, but also to thank all the blood donors for their unconditional intention and effort to save lives.
The history of blood donation takes us back to the 17th century when blood transfusions performed with poor science knowledge led to some shocking outcomes for the patients. Richard, being the first one to safely transfuse blood among animals, raised a hope of similar practice among humans.  Subsequently, an obstetrician, in 1818, brought blood transfusion back into limelight. Since then, transfusion of blood and blood products is being used to spare many lives each year by supporting people experiencing life-threatening conditions.
This year, the theme of the WBDD campaign is "What can you do?", with an optional message "Give blood. Give now. Give often". The campaign underlines the role that every individual can play to save lives just by endowing blood. It additionally focuses on the frequency that should be followed by people in donating blood so as to maintain adequate stock in blood banks to meet crisis.
The International Society of Blood Transfusion (ISBT) and World Health Organization (WHO) are playing an important role making the World Blood Donor Day, a success. They highlight the importance of this day and expect a satisfactory supply of blood through regular donations by intentional unpaid blood donors. In 2014, 60 nations had their national blood supplies in view of 99-100% voluntary unpaid blood donations, with 73 nations still dependent on family and paid donors. The WHO's global objective is to get all their blood supplies from deliberate unpaid donors by year 2020. To attain the same, numerous events are held far and wide on June 14 to mark WBDD. These include football matches, shows and mobile blood donation camps, etc.
Turacoz Healthcare Solutions extends its support and cooperation to be a part of this campaign of blood donation. The most ideal approach to observe and celebrate WBDD is to go out and donate blood. Every drop is important, so even a solitary contribution from time to time will help save lives.