Course Date and Duration
Starting date: 13th Mar - 17th Mar
Duration: 5 days
Mode & Placement
Mode: Instructor-led Online
Placement: Assured placement opportunity for high performing candidates
Registation & Last date of Registration
Registration: First-Come First-Serve
Last date of Registration: 12th Mar, 2023
Brief About Turacoz
Turacoz is a global Medical Writing agency working with more than 75 global pharmaceutical MNCs, medical devices, diagnostics, and consumer care companies. The training curriculum is prepared by medical writers and trainers who are members of esteemed organizations like AMWA (American Medical Writer Association), EMWA (European Medical Writer association), and ISMPP (The International Society for Medical Publication Professionals) to name a few and with 10 to 15 years of experience in the industry. Taking a formal and specialized medical publication training with us would help you shape your dreams and achieve success in the industry.
Brief About The Course
Over the decade, organisations, in particular, the pharmaceutical industries have steered several challenges while continually striving to standardize medical content and maintain cross-channel consistency. This has led to the development of newer models to work with external partners. As the pandemic has pushed the medical communications industries to create more content than ever, management of digital assets has been posed as a big challenge.
Turacoz has been supporting medical organizations through digital data management and is now organizing a course to impart the importance of digital asset management among youth so as to help them gain valuable insights into the topic and to be well-versed with the detailed process involved at each step.
Certificate Course in Digital Content Lifecycle Management (DCLM) in Medical Writing will enable you to learn more about the evolving medical affairs function in pharmaceutical industries and how digitalization has enabled systematic medical content management.
---
Key highlights of the Course
General Introduction to Medical Writing
Documents that a Medical Writer works on
Life cycle of a project- QC, Review, Final delivery
Literature search
Referencing
Content lab management
Perks of the Course
Assured placement guarantee for high performing candidates post successful course completion
Live sessions by the industry experts
In-house Ed-tech platform for hosting the training material
Discussion of live-examples and case studies for practical learning
Small assignments on our TuraDCLM platform for a comprehensive assessment of participant's learning
Live Q/A and doubt clearing sessions
Access to recorded sessions for 6 months
---
Trainers Profile
Professional Medical Writer working with International Pharmaceutical Clients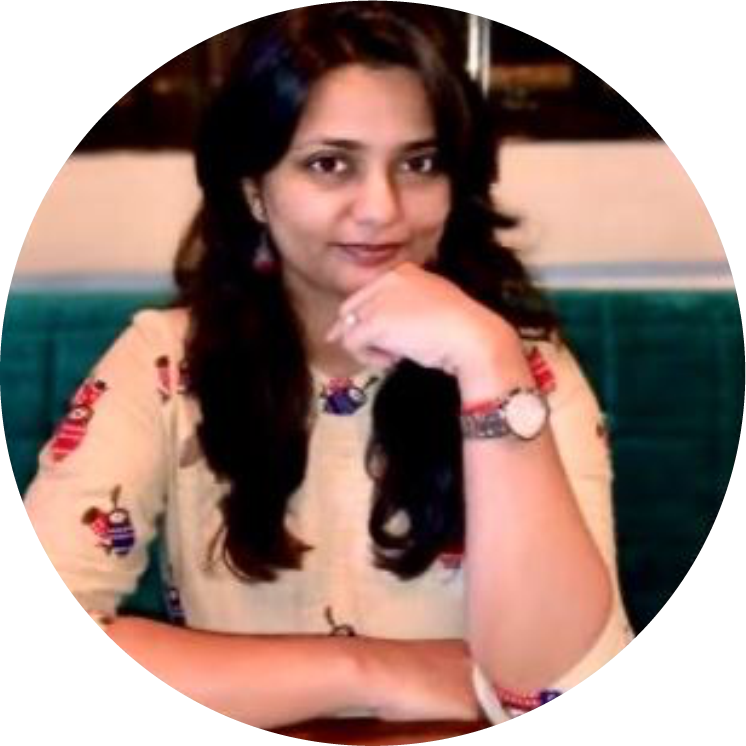 Dr. Neha Neharika
Medical Writer
Turacoz Healthcare Solutions
BDS, MDS (Paediatric Dentistry)
---
Testimonials
Certificate course on 'Medical Communications: Medical writing for Medical Affairs' was a great opportunity to learn about the medical communications field. After my PhD and 2 years of postdoctoral research, I was looking for a transition from academia. Through this course I realized that medical affairs can be an exciting career option to use one's scientific knowledge to bridge the gap between the pharma industry and HCPs and other stakeholders including the general public. The trainers did a fantastic job and the course content was perfectly designed to suit a wide STEM audience

I learned a lot about medical communications through the course in Medical Writing for Medical Affairs at Turacoz Healthcare Solutions. All the trainers were well-versed in whatever topics they taught. Now I have a good understanding of the field and I have the confidence to face the job market

Hi. The course Medical Writing for Medical Affairs covered all the spots required for a newbie, I believe. The speakers had a very realistic and positive approach to teaching which is much needed to know about a field, how it is thriving, its scope, the skillset required and the value it holds. The assignments and the classes gave us an insight into a medical writer's work, and the exposure was worth it. The management and guidance have been great. The best and most genuine platform for people to learn from. On a serious note, I am even more inspired to be a medical writer than before. It is given me the right kind of motivation to pursue this as my career

The content of the course is excellent. One thing that really impressed me was that the content was based on the personal experience of the team and was not just a collection of some bookish notes. The instructors were highly knowledgeable and were patient enough to solve our doubts and queries. My overall experience was good and I would definitely recommend this course to someone who is interested in learning about medical writing

Cheers to the entire team of Turacoz for designing such a beneficial course of "Medical writing – Medical communications". Previously I had no idea about the role of a medical writer and what medical communications mean. I must say the course was informative and we can get good experience by handling the subjective assignments. I would like to thank all the course directors, instructors and course designers from the bottom of my heart. This is a course one can look upon if you are a beginner

The course is conducted by professionals in the field and that helped me get an idea of the kind/quality of work that is expected from medical writers. It was also a good opportunity to interact with those already in this field and to get feedback from them on my work. I appreciate the effort put in to make all this material available to us and the encouragement that came our way to try things that were new to us. Overall, it has been a great experience and I look forward to applying all that I have learnt in my work going forward. Thank you once again

I would like to thank all the mentors of Turacoz Healthcare who helped us throughout the course with their share of knowledge and experience in Medical writing. Me as an individual gained core knowledge about this field and how progressive it would be if I get a chance to explore and make this as a part of my career. Also, we got some extra time to submit our work as being new in this field and going through the sessions and understanding them in depth, all the team of mentors were readily active for us to clear our doubts even on weekends and in any time of the day. I would like to specially thank Dr Namrata Singh for motivating us in the last session and telling us how far we can test our intelligence
Agenda
Day 1
Introduction to Medical Writing
1. Basics of Medical Writing
2. Introduction to Documents Prepared for Medical Affairs and Marketing Departments
3. Different Types of Marketing Collaterals
4. Understanding Project Scope and Life Cycle of a Project
5. Team Working on Projects and their Respective Roles
1. Introduction to Literature Search
2. Steps to Conduct Literature Search
3. Keywords and Online Search Techniques
4. Different Databases Used for Literature Search
5. Boolean Operators and Incorporating Them in Your Search Strategy
1. Citations and References
2. Types of References
3. Common Referencing Styles
4. Reference Check/Data Check
5. Annotations
6. Reference Binder Creation
Day 4
Uploading, Linking and Annotation on Digital Asset Management Platform
1. Uploading a Document
2. Classification of Documents
3. All About Meta-data
4. Uploading of Reference Binder
5. Linking Documents to Respective References
1. Plagiarism and Ways to Avoid it
2. Significance of Product/Brand Guidelines
3. Review and QC Process on the Digital Asset Management Platform
4. Addressal of Reviewer/QC Comments on Digital Asset Management Platform
---