Brief About Turacoz
Turacoz is a global Medical Writing agency working with more than 75 global pharmaceutical MNCs, medical devices, diagnostics, and consumer care companies. The training curriculum is prepared by medical writers and trainers who are members of esteemed organizations like AMWA (American Medical Writer Association), EMWA (European Medical Writer association), and ISMPP (The International Society for Medical Publication Professionals) to name a few and with 10 to 15 years of experience in the industry. Taking a formal and specialized medical publication training with us would help you shape your dreams and achieve success in the industry.
About GPP 3 2022 updated guidelines
Transparency and accountability have become increasingly high priorities for publications of company-sponsored research. Ethical publication planning should ensure that the design and results of clinical trials and other biomedical research studies are accurately reported in a timely and transparent manner.
With these obligations in mind, these updated Good Publication Practice (GPP) guidelines are designed to guide publications of biomedical research conducted in collaboration with or sponsored by 1 or more companies. Good practice may refer to formal guidelines or generally accepted practices. The initial GPP guidelines provided ethical and other principles for publications of company-sponsored biomedical research. As new trends emerged, additional GPP iterations and Good Practice for Conference Abstracts and Presentations (GPCAP) recommendations followed to answer day to-day questions.
These updated Good Publication Practice (GPP) guidelines include recommendations for publishing company-sponsored biomedical research. The GPP guidelines apply to peer-reviewed or peer-oriented biomedical publications, such as manuscripts, meeting presentations, posters, and abstracts, as well as enhanced content, such as plain-language summaries. The current GPP guidelines incorporate guidance on ethics and transparency as well as the planning, development, review, and approval of biomedical publications and policies and procedures that describe these practices.
Agenda
Session 1
9.30 am to 11.00 am
GPP guidelines – the journey from GPP 1 to GPP3 2022 update
What's new in GPP3 2022 update
Coffee break
11.00 am to 11.30 am
Session 2
11.30 am to 1.00 pm


Guideline update on protecting research and data integrity
(will include updates on publication process, planning, steering committees, premature publications, redundant publications, plagiarism, public posting of data, documentation)
Guideline update on support inclusivity (will include patient inclusion)
Guideline update on authorship, contributorship and accountability
Guideline update on data transparency
End of workshop
1.00 pm to 2.00 pm
Trainers Profile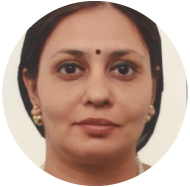 Dr. Shruti Shah
Director-Strategy and Growth
Turacoz Healthcare Solutions
PhD Oncology
A molecular oncologist by qualification, Dr Shruti has over 20 years of experience in publication writing.
She has helped develop over 80 publications in international scientific journals and over 150 congress presentations in global and regional conferences. She is active member of ISMPP and has presented in the ISMPP annual conferences from 2014 onwards. She is actively involved in training medical doctors, professionals from industry, aspiring medical writers and free lancers on scientific publication writing.